Where Do Family Holiday Memories Happen?
Written by Gloria Vester
This time of year we tend to reminisce about all the great holidays we have spent with our families. Time washes our memories with it's healing powers as we tend to remember more of the good times than the unpleasant ones. Which favorite holiday memories first come to mind?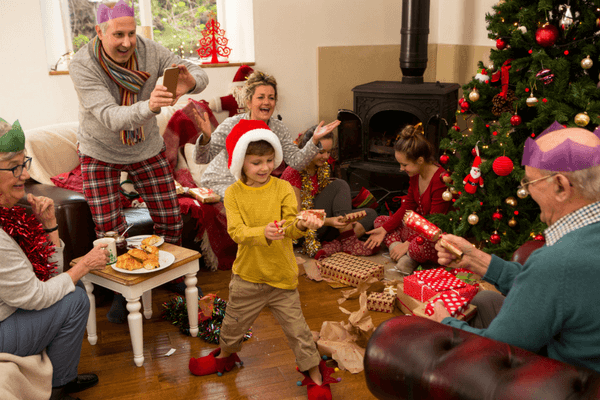 I remember the big family dinners, especially the day before preparation. All the women in the kitchen, each assigned tasks based on their strengths. Some cleaning the silver and washing the crystal, others making the hor d'oeuvres - pimento cheese stuffed celery, chips and dips, vegetable trays. Sill others preparing the main course and side dishes for the next day. The laughter and conversations, catching up on what has been going on in each family group during the past year. And of course there was wine and cocktails.
Then on the day of the big meal, the women are still in the kitchen, enjoying each other's company as they put the finishing touches on the feast. The men are in the living room watching football, having some cocktails and appetizers. We hear them laughing, joking and enjoying each other's company. Outside, the children are flying high on the swings or playing ball, maybe chase or hide n' seek. Before I was old enough to help in the kitchen, I loved swinging high and carefree. From young to old and each step along the way, I remember it all! Do families still do these things or is this from another era? I would love to hear your stories of how your family celebrates in today's world.
Who makes these memories special when you think of YOUR Together Family?
If you are that person, then you may love the idea of three or more generations of family spending time together. Cooking, drinking, laughing and sharing stories that bring to life the joys that will live on with each new generation.
Trace each family holiday memory back to it's source and you will find that it's usually one or two people who MADE that memory possible.
Your home needs to support this multi-generational living and give you the space and tools you need to create these long term family memories. Whether it is a larger kitchen to allow room for large groups to gather or more equipment such as two stoves, double ovens or commercial size refrigerators. A large outdoor space for the kids to play or an outdoor entertaining area. We can work with you to create the Custom Perfect Home that fits your Together Family.
We would love to hear your stories, your memories of holiday family get togethers. Share your memories with us in the comments below. We would LOVE to be Part of Your Story!